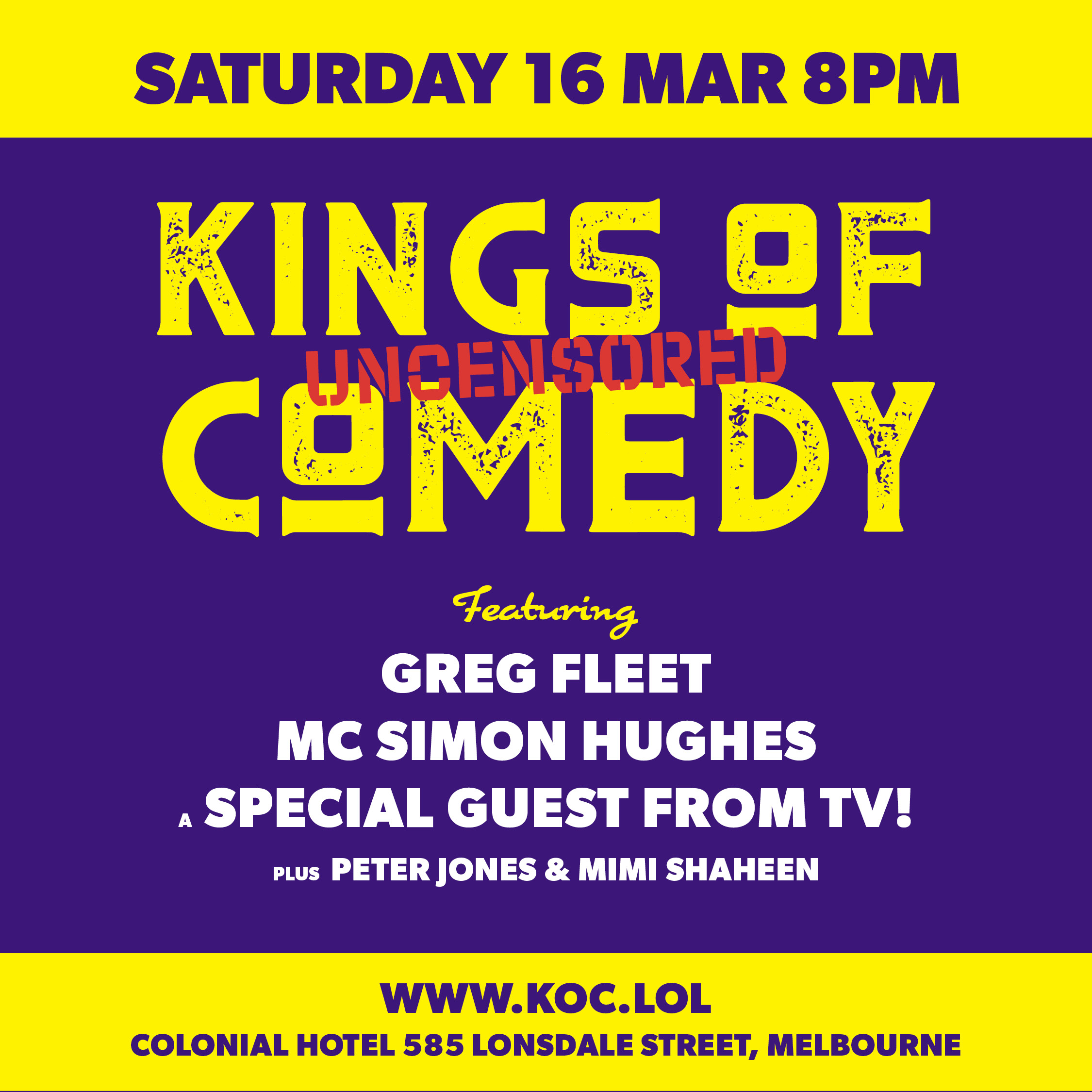 Saturday night shows at Kings are gaining more popularity by the week!
We have all arrived at the weekend and with the remains of work behind us, it's now time for some quality entertainment of Melbourne's best up-and-coming comedians supported by 'one of the worlds best comedians, ever', get ready for your belly hurting.
Dinner & Show deals available to make you feel that little bit extra special.
This show will sell out fast, so hurry and book in while there's still seats!
Go on, you deserve it.