Watch this space, Sorry everyone. No events this weekend.
Due to some covid restrictions we're not comfortable going ahead with this event. See you soon with some massive exciting news!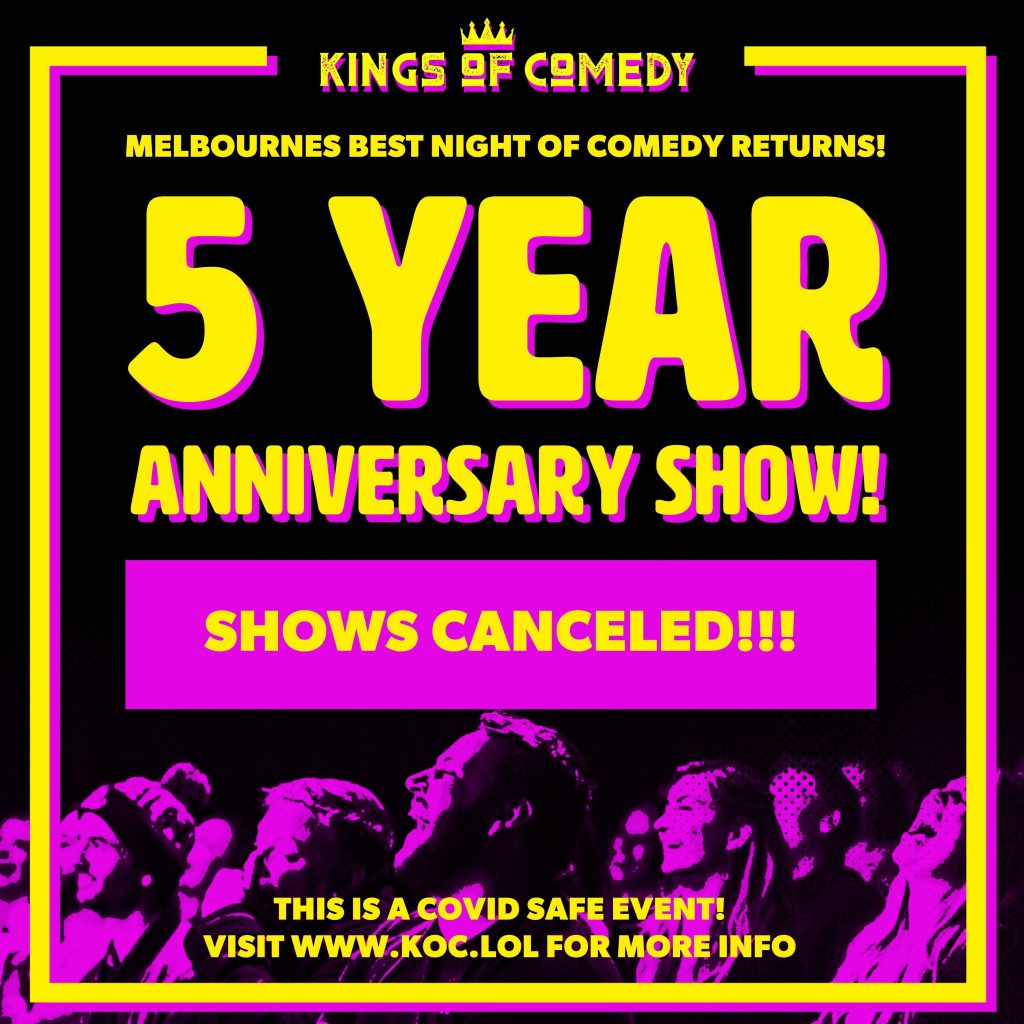 Welcome to Melbourne's best comedy club 'Kings of Comedy'. Kings continues to evolve as one of Melbourne's most popular weekend destinations for quality entertainment.
Come join us for a solid night of non stop laughs as we present our brand new live streamed comedy shows. We're setting the standard as we break boundaries and keep comedy alive! Join us from anywhere and laugh the night away as we present the freshest mix of tomorrow's superstars and celebrity guest headliners. It's a great way to see tomorrow's comedy superstars today. Professional headline acts; Dave Hughes, Richard Stubbs, Dave O'Neil, Nick Cody, Dilruk Jayasinha, Lehmo, Marty Sheargold, Bob Franklin, Steve Hughes, Denise Scott, Fiona O'Loughlin, Tony Martin and many many more.
Right now we all need to laugh more than ever, so please join us as we bring the LOL's, Haha's and tear jerking humour!
Go on... You deserve a fun night!
Gift Cards Now Available Click Below

Read about Kings of Comedy in the Media
Extra Extra, read all about it! Hot off the press, read what the media is saying about the royal experience at Kings of Comedy this year:
Now that you know more about why Kings is THE place for weekend comedy entertainment, go ahead and see for yourself why punters leave with sore tummies and wet eyes. (Check testimonials below)