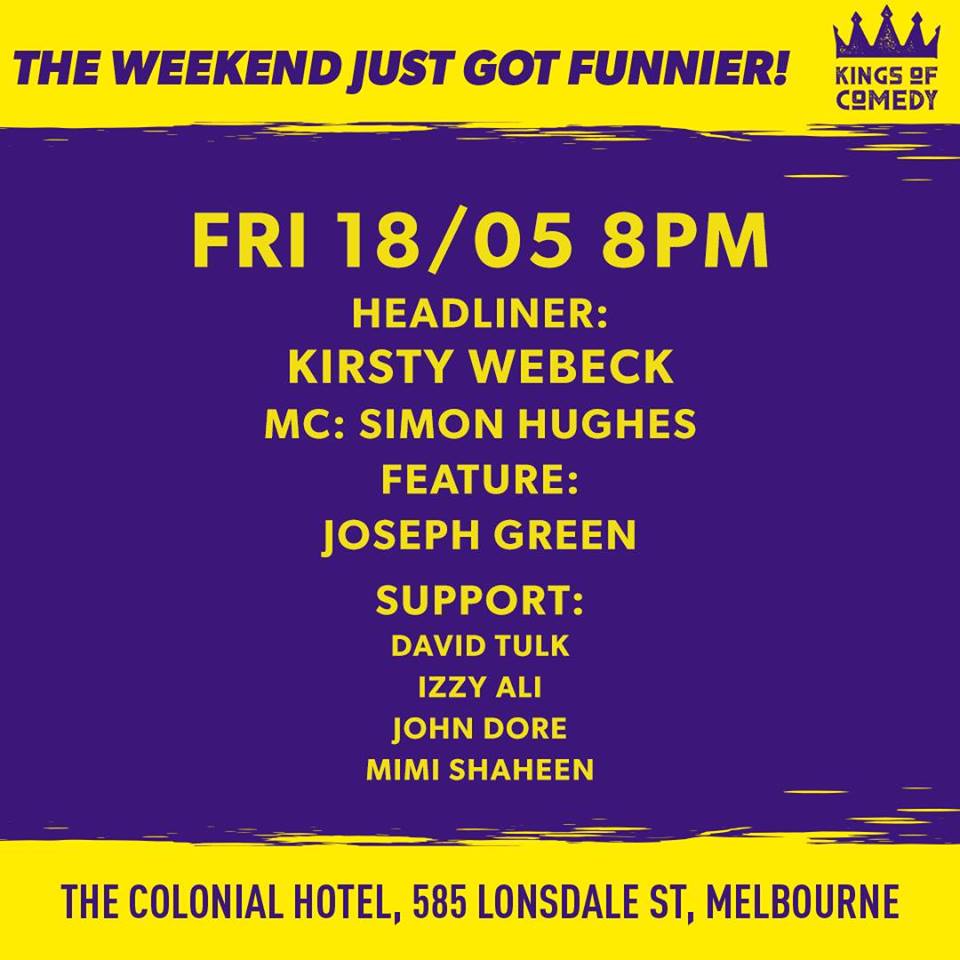 Kirsty Webeck
Kirsty Webeck is a Melbourne-based stand up comedian who is taking Australia by storm.
In less than five years, she has gone from doing a five minute set at the end of a comedy workshop, to being one of the most in demand headlining comedians in the country.
In 2015, she had her debut at Melbourne International Comedy Festival with a twelve show run of 'Hoping For The Best.' The show was a huge  success and was met with critical acclaim.
In 2016, she debuted 'Annual Man Pash' at Adelaide Fringe Festival to delighted crowds and she brought it to the Melbourne International Comedy Festival where she enjoyed a sold out run of shows.
Also in 2016, she performed at The Lesbian Comedy Gala as part of Midsumma Festival, hosted The GLORIAs at NSW Parliament House, was awarded the Kings Of Comedy Comedian of The Year, performed at Earthcore Festival and Rainbow Serpent Festival and toured several shows successfully.
She's winning hearts around Australia with her polite humour, gift for storytelling and her capacity to have everyone walk out of her shows feeling great.
Joseph Green
FORMER New York model and present-day Uber driver extraordinaire Joseph Green has a nice line in comic patter.
With an unhurried style that keeps his audience listening more than laughing, Green explains his way through a series of largely inconsequential mishaps. Some are funny, some are so-so, some need better punchlines. Or, indeed, punchlines.